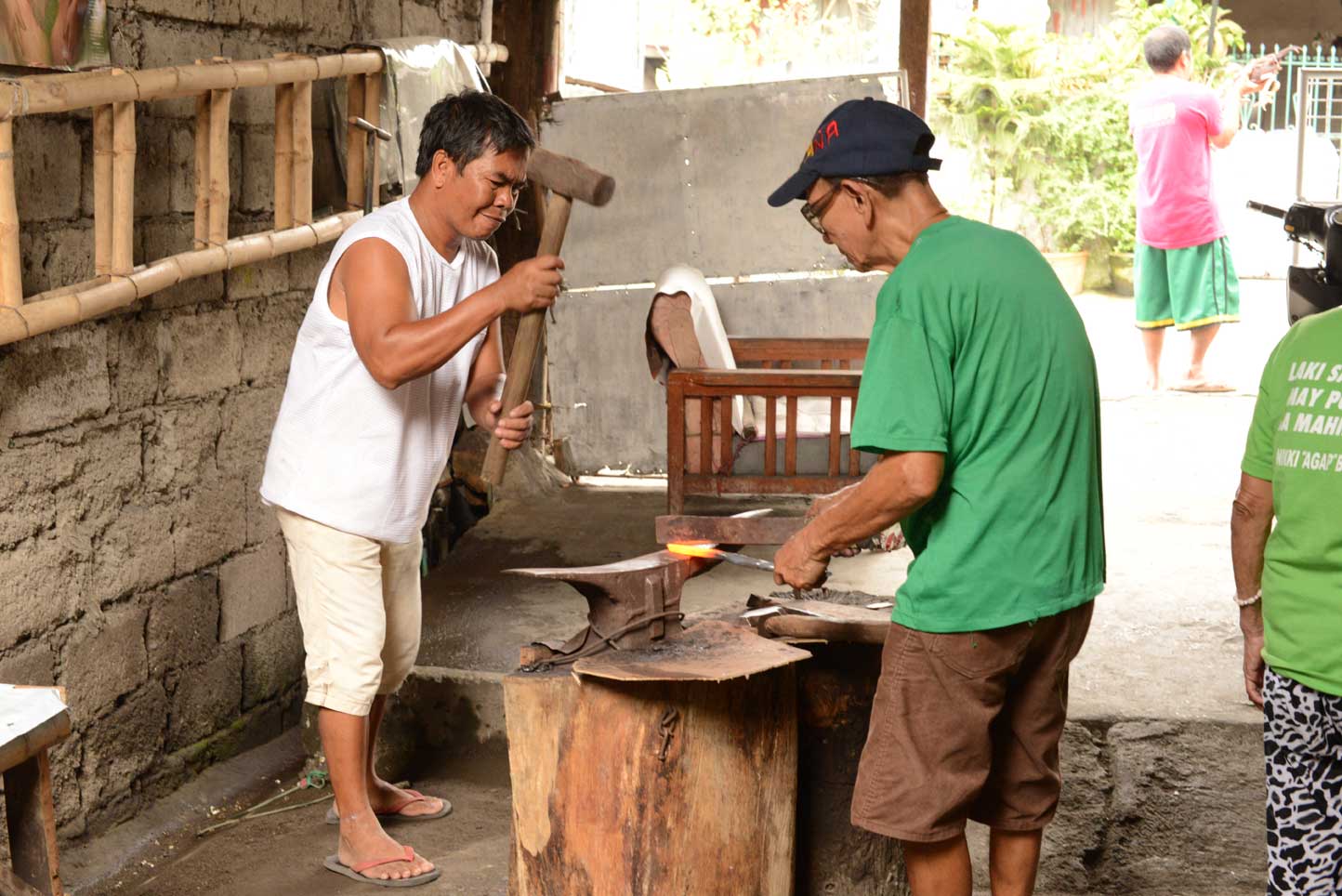 sAbout us
Balisong.com has been sourcing and supplying quality balisong knives or butterfly knives since 1998. Our knives are made for the export market and is sold throughout the world. Cuffs trading is the operator and owner of this website. For many years we have helped local blacksmiths / artisans from rural Barrio Balisong, Batangas  to take their products to market.
Back then, there were many blacksmiths working in the trade, but at the turn of the century many of them have retired or looked for another job overseas for a more sustainable income. And the younger generation, their children, are not interested in taking on the craft.
At present, there is only a handfull of balisong knifemakers left in the barrio, and it is sad to think that this craft will be lost forever.